Chile's constitutional reform started after massive social protests in 2019. With gender parity, reserved seats for indigenous people, and a significant number of seats for independent delegates, Julieta Suárez-Cao argues that the country's assembly is on track to rebuild democratic legitimacy in the years to come
Over the weekend of 15 May, Chileans went to the polls to elect delegates to a constitutional assembly. The assembly will draft the document that will replace Dictator Augusto Pinochet's constitution. Reform follows a social uprising in October 2019 that sparked weeks of peaceful demonstrations and cacerolazos (pot banging). The uprising also resulted in barricades, looting, and riots.
Protesters had multiple demands, but the rebellion's anthem, 'Until dignity becomes a habit!', pretty much sums it up. Demonstrations uncovered structural social inequality, along with a profound crisis of political representation.
Demonstrations uncovered structural social inequality, along with a profound crisis of political representation
A similar situation in another Latin American country may have driven a strongman, or caudillo, to power. In Chile, citizens channelled their uprising via a referendum on a new constitution.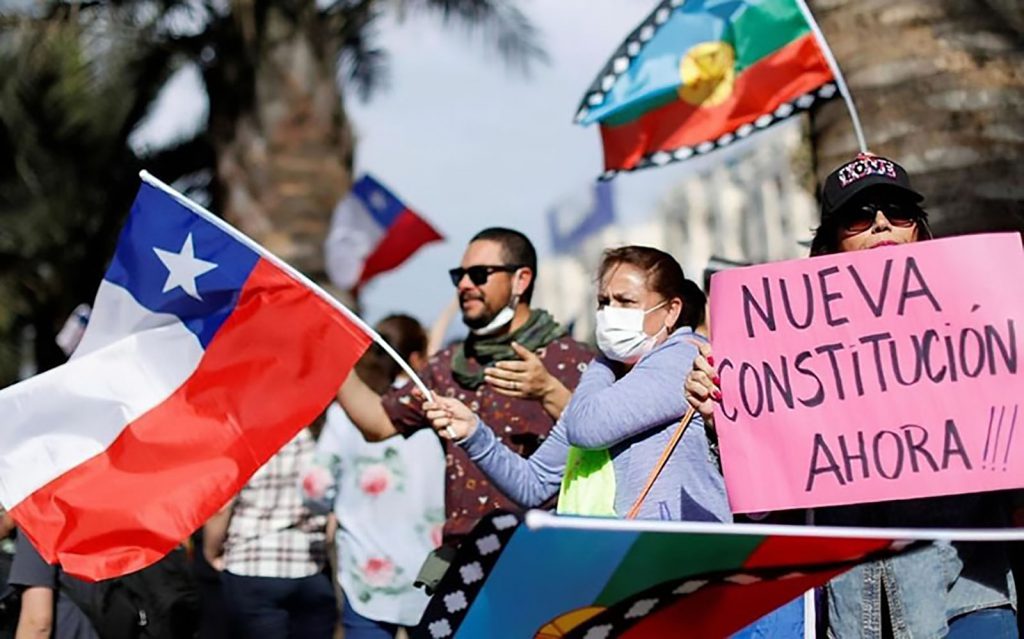 On 25 November 2019, most political parties signed the written agreement to push forward the referendum. The agreement stipulated that the constitutional convention would be elected according to rules established for legislative elections. This, however, was not going to be enough to restore confidence in the representative system. A December 2019 Centro de Estudios Públicos survey showed that political parties and Congress enjoyed just 2% and 3% respectively of citizens' trust.
Reforms to improve legitimacy
Civil society organisations and experts mobilised to demand changes on the electoral rules. They demanded lists of independent candidates, reserved seats for indigenous people, and improved legislative gender quotas. The idea was to boost legitimacy via descriptive representation. They also aimed to introduce non-partisan candidates to help freshen up a political system dominated by the elite.
Evidence shows that women's presence in collective decision-making bodies improves trust and legitimacy. In part motivated by this, feminist organisations and political scientists in the organisation Red de Politólogas pushed for gender parity in candidacies and results.
Chile was ruled by a female President, Michelle Bachelet, for two terms, yet the country has an underwhelming record of women's participation in Congress. Female representation in the legislature, at 23%, is well below the 32% regional average for the Americas.
The new system mandated parity in candidate lists at the district level. Also, lists had to be headed by women, and candidates had to alternate between men and women. Chile has an open-list proportional representation system, so candidate list parity wasn't enough to secure parity in electoral outcomes. The country introduced a novel correction mechanism in case the distribution of seats was not gender balanced. This secured a minimum of 45% and a maximum of 55% of women / men.
Chile introduced a novel correction mechanism to secure a minimum of 45% and a maximum of 55% of women / men
In addition to gender parity, independents could register lists signed off by at least 0.5% of people who voted in the previous legislative election. A fight for reserved seats for indigenous people was longer and rockier than the struggle for gender parity, because fewer seats than expected were designated. However, the win represents a milestone in Chile, where social conflict and state violence are normal in the southern La Araucanía region.
The path towards the new constitution
In October 2020, the Chilean people formally decided to pursue the constitutional road. Almost 80% of voters favoured a new Constitution and a fully elected Constitutional Convention. This overwhelming support represented all the opposition parties from centre-left to left. But it also included part of the centre-right government coalition, because few right wing leaders campaigned in favour of change.
Even political figures who campaigned to keep the current constitution in the referendum ran as candidates for the Constitutional Convention. This shows that the constitutional process is still going strong – and could even incorporate politicians who originally opposed the idea.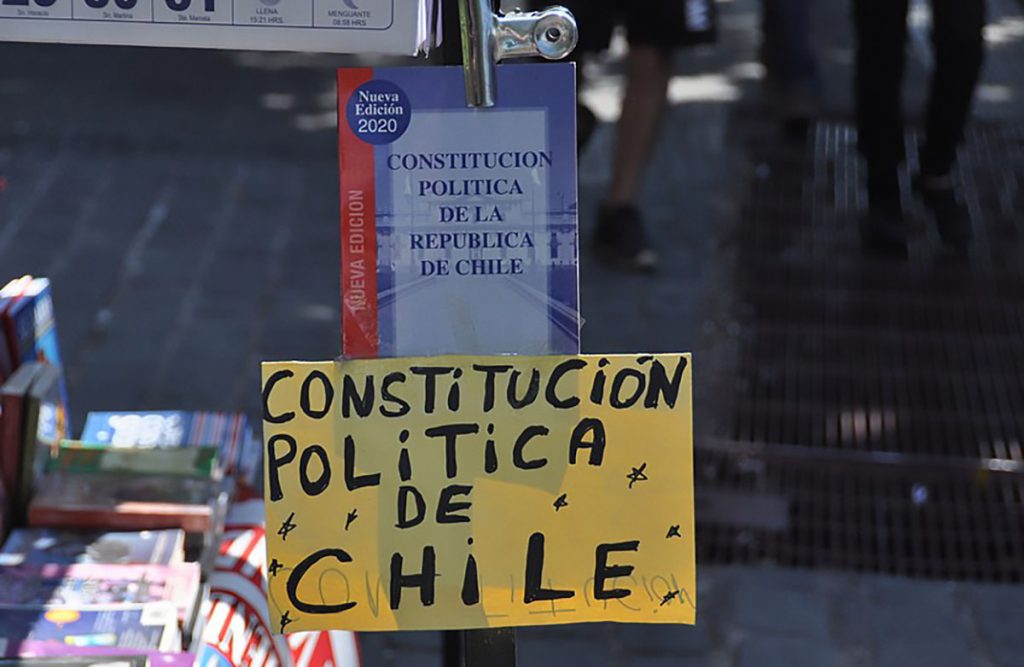 Only around 43% of the electorate went to the polls. Despite this, the results spoke loud and clear about continuing on the road towards a new Constitution. The elites who have governed Chile since the 1990s, on the right and centre-left, barely scraped 35% of the vote. The lists of independents secured 40% of the vote and 30% of the seats. The Constitutional Convention ended up with new faces who do not belong to the elite. This helped give a general perception of procedural legitimacy at this stage in Chile's constitutional moment.
Interestingly, the gender parity mechanism favoured men over women, since men received fewer votes nationwide. This suggests that the novel mandate to elect roughly equal quantities of men and women forced parties, and the lists, to run capable, competitive, and highly electable women. In turn, this helped destroy two myths: that the electorate does not vote for women; and that women have little political ambition or are not qualified to be effective candidates:
if we draw from all of society's talent pool, then we can get the best of every social group, thus achieving quality without sacrificing diversity

Rainbow Murray, Merit vs Equality?, LSE BPP blog, December 2015
Moving toward the Chile of tomorrow
The writing phase of Chile's constitutional road is about to begin. Starting from scratch, the Constitutional Convention has up to 12 months to deliberate and agree on a new text. This text must then be ratified by the people in another referendum.
No single group controls the constitutional assembly, and the large number of independent delegates makes it difficult to foresee the results. But so far, the process appears to be reconnecting people and politics. The situation differs from other processes of constitutional change in Latin America in which government controlled the assembly. Venezuela ended up with a Constitution progressive in terms of social rights, but with power concentrated in the hands of the President. This seems unlikely in Chile. Yet the degree of fragmentation suggests Chileans may still encounter challenges when moving toward the Chile of tomorrow.