A recent Loop article by Massimo D'Angelo explored the election of right-wing contender Javier Milei in the primary polls. The withdrawal of ex-presidents Macri and Fernandez de Kirchner from the race led to victory for the libertarian nominee. Building on D'Angelo's piece, Demian Iglesias Seifert and Somsubhra Banerjee contend that this unexpected outcome stemmed from a protest against established political choices – and the backing of younger voters
Primary elections in Argentina
Javier Milei, candidate of the La Libertad Avanza party, obtained more than 30 points in Argentina's primary elections. Everyone is commenting on Argentine voters' turn to the right. Observers have expressed surprise that a political party only recently created, and competing for the first time in the 2021 legislative elections, could achieve such success. In 2021, the liberals obtained only four seats in the Chamber of Deputies. La Libertad Avanza's growth is the result of the fall of Argentina's traditional parties.
Analysis of polls from a year ago revealed Macri and Fernandez de Kirchner had the support of 29% and 21% of the population respectively. Milei, however, attracted only around 13%. This is a significant change from the previous election cycle.
There is widespread surprise that a political party only recently created could achieve such success
Argentina is a nation historically split between Peronist and anti-Peronist factions. In this landscape, the incumbent Vice-President de Kirchner and the former president Macri are polarising figures. They still enjoy support, yet surveys in Buenos Aires revealed that more than 50% of respondents held strong negative perceptions of both candidates, and were unwilling to vote for either. This indicates weak chances for either to win a runoff, and helps explain why both withdrew from the race after the primaries.
Incumbent candidates have failed to solve Argentina's lingering problems of poverty and crime. Milei's rhetoric focuses on these particular challenges
To understand why voters rejected both former presidents, it's important to recall the soaring inflation in Argentina over recent years. This is a challenge that remained unresolved by either mainstream candidate. Inflation is coupled with escalating poverty, which now exceeds 40%, rising to 50% among children. The absence of a forward-looking plan in an economy plagued by constant crises, compounded by poverty, inequality, and the perceptions of crime and insecurity, has led to a loss of credibility for the incumbent parties as viable solutions for these lingering problems of their tenure. Milei's electoral rhetoric, which benefits from his lack of prior executive roles, focuses on these particular challenges.
Perfect storm for Milei
Milei's rise from political outsider to leading the primaries is not so much of a shock to many domestically. This stems from a combination of his potent messaging and a growing disillusionment with established political parties.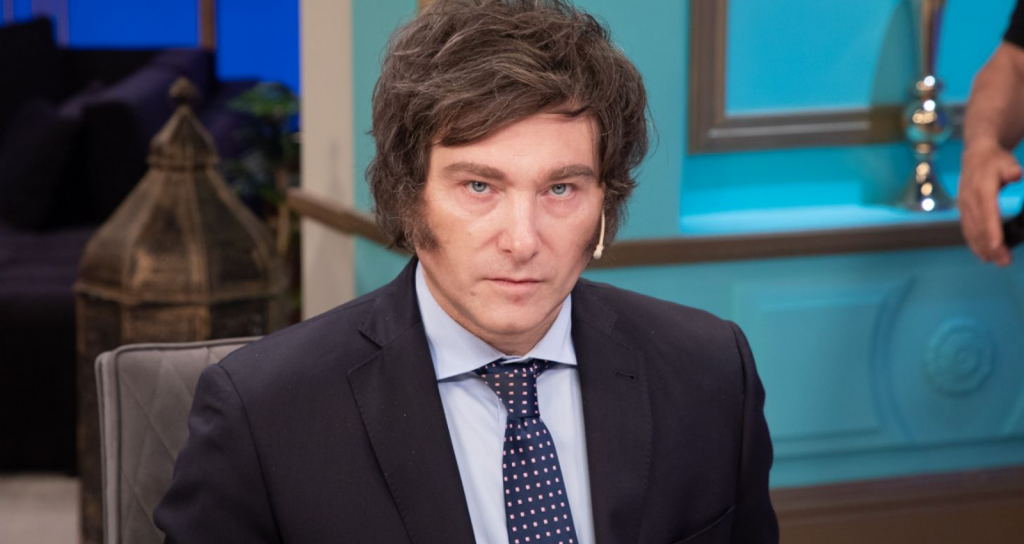 We analysed surveys, reports and data from qualitative fieldwork for the ERC-funded Foundations of Institutional Authority project at University College Dublin. In so doing we found that the idea of a protest vote is a more helpful indicator for understanding Milei's success than applying international standards of populism. Some of the tropes Milei employs are common to right-wing populists globally. However, the issues that have smoothed his path to success are almost exclusively Argentinean. 
Tapping in to Argentina's youth vote
To add to their waning popularity, neither the Peronists nor Juntos por el Cambio had managed to reassure voters that they could alleviate existing crises. Milei, however, had a message that resonated strongly, particularly with younger voters. Research conducted in 2022 revealed evidence of Milei's connection with Argentina's youth. Typical responses include:
'Milei, you listen to him speak and it's fine. I don't understand him at all. I listen to him speak, my daughter is 22 and she loves to listen to him.'
'It encompasses many young people, today they have many young followers.'
Among people aged 16–25, Milei is more popular with men than women. This may be because of his macho messaging, anti-abortion stance, and attacks on the Ministry of Women, Gender and Diversity.
Interestingly, this resonates with earlier analysis on The Loop by Gefjon Off and Orlaith Rice. A large proportion of statements of support for Milei concerned his opposition to establishment politics. These ranged from merely acknowledging his influence ...
'And the guy is growing, and more and more people are listening to him.'
... to statements of active antipathy towards establishment politics:
'It was a punishment vote'
'I voted for [Milei] because I can't stand the other guy.'
A protest vote is a vote against the party one usually supports, cast to display disapproval. Milei's success is down to insurgent party protest, in which voters support a fringe movement over established parties.
A more accurate descriptor than 'protest vote' for Milei's success might be 'punishment vote'. Indeed, this term was used by Argentinean voters themselves. Milei's success comes not only at the expense of establishment politicians. It is also an explicit expression of voters' disillusionment with establishment politics.
Band Aids on open wounds
A key reason for Milei's victory is poor governance by the incumbent parties. Milei offers radical solutions. Yet his policy proposals do not necessarily inspire the confidence of existing institutions, as evidenced by the further sliding of the Peso. Nor are his policies the driving factor in Milei's surging popularity. Indeed, none of the 120 focus group participants made any mention of Milei's policy proposals – unless it was to dismiss them.
Milei's policy proposals do not necessarily inspire the confidence of existing institutions, as evidenced by the further sliding of the Peso
We argue that disillusionment with the political establishment is as much – if not more – of a reason for Milei's recent success than the so-called punishment vote. This raises some important questions. Despite continuing to inspire confidence with their policy measures, establishment parties have been unable to appeal to voters.
There is broad acknowledgement that Milei's success will likely have longstanding undesirable consequences for Argentina – and, arguably, Latin America. However, establishment politicians would be well advised to ponder their claims to being bastions of democracy while they continue to lose touch with their electorate.